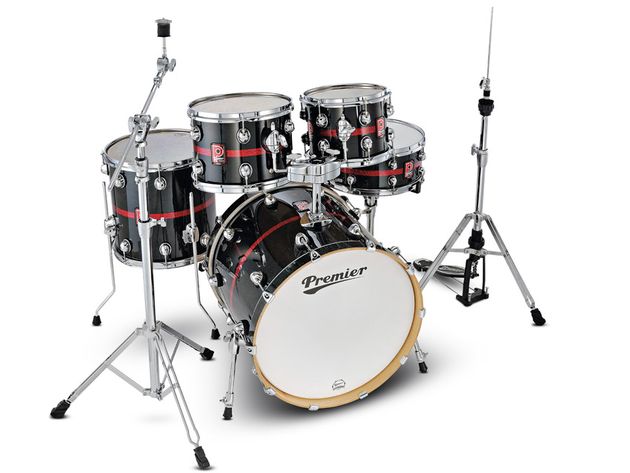 British manufacturer the Premier Drum Company was founded in 1922. The company started out producing symphonic percussion, marching percussion and cymbals.
Numerous high profile drummers have played Premier drum kits over the years, but the one who became truly synonymous with the Premier band was Keith Moon of The Who. In 1967, Premier produce the dramatic-looking Pictures of Lily signature drum kit for Moon, a kit which it reissued onto the market four decades later as the Spirit of Lily kit.
Buoyed up by global success and a Queen's Award to industry in 1966, Premier invested heavily in a new factory in Leicester. A management buyout in the 80s prompted the company to change its name to Premier Percussion Ltd. Contemporary drummers who play Premier include Phil Selway of Radiohead, Nicko McBrain of Iron Maiden and Luke Bullen, drummer for (and husband of) KT Tunstall.