With Wallets Wide Open: Creed reform for new album, tour [UPDATED]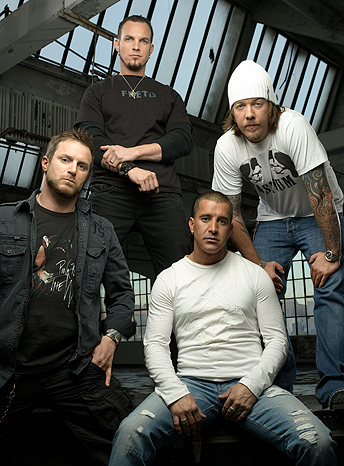 It's been on the cards for months and now it's confirmed – the 40-million album selling Creed have reformed for a US tour this year and will record a new album.

"We exchanged family pictures and within 20 minutes we were jamming on acoustic guitars and talking about new songs," Creed singer Scott Stapp told Rolling Stone on his reunion with guitarist Mark Tremonti last December following an acrimonious spilt.

"It's a renewing and a rebirth. I missed my boys and wanted to create music with them again. We're all thrilled to have a second chance to make a first impression."

Wasn't that a line from a shampoo commercial?

Nevermind…

The future of Alter Bridge – the band that includes 3/4 of Creed along with singer Myles Kennedy – may seem up in the air. Fans of that band will be left confused by this turn of events; after all Tremonti's comments amount Stapp have been hardly warm in the five years since Creed split. But read on for further news on that.

However, in an interview last month with our US sister magazine Guitar World Tremonti made a leading comment regarding Alter Bridge's future, despite speaking cagily of a "never say never' approach to Creed:

"No matter what happens, the next year will be for the benefit of Alter Bridge. Myles came down to my house recently and we put together three or four songs and are getting ready to do some acoustic shows. Then we'll get back to writing and hopefully have a new CD out next spring."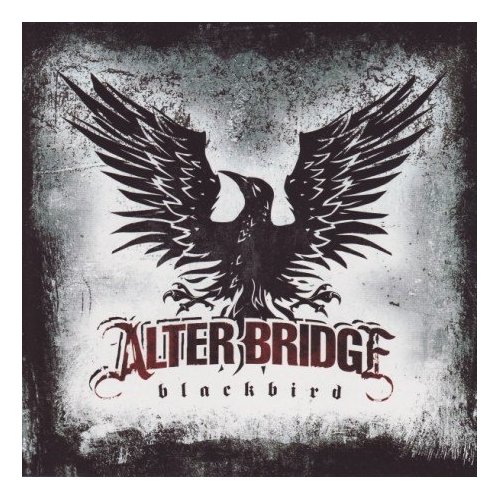 With two superb albums and excellent live shows, Alter Bridge have won a lot of Creed's critics round. The band have built an ever-growing fanbase in the UK but it's no secret that Alter Bridge have failed to meet anywhere near the success of Creed Stateside. That's their loss though – instead Tremonti has been developing as a guitarist in leaps and bounds and it says a lot about Kennedy's talents that he was auditioned for Led Zeppelin when they were considering a tour without Robert Plant.

It could be that the reunion of his former band will be a short term project with the knock-on effect of raising the profile of whatever Alter Bridge and Scott Stapp do separately afterwards but the promise of a new Creed album seems to suggest this is more than that.

However, a recent post attributed to Myles Kennedy on www.alterbridgeband.net will ease the concerns of Alter Bridge's fans:

"The news today:
Many of you are wondering how this Creed reunion tour will affect the future of Alter Bridge. No worries, it won't. I can assure you that as soon as they finish in October we will move forward.
Contrary to false statements that might lead you to believe otherwise, Alter Bridge continues to be paramount to the four of us.
The guys have my full support. It's a very complex situation to say the least. It had to be done.
I appreciate the fact that so many of you are concerned about our future. With that said, everything is going to be all right. Alter Bridge's third record is well on it's way. The guys will embark on their reunion tour, I will make my record, and then we will carry on.

"Don't forget we're here to stay"

All the best

mk"

Good news for both Creed and Alter Bridge fans then… for now the probable title for the new Creed album, which will be their fourth, is Full Circle and the band hope to have the first single released in time for the start of their US tour in August.