Duff McKagan Instore Appearances With Vox Night Train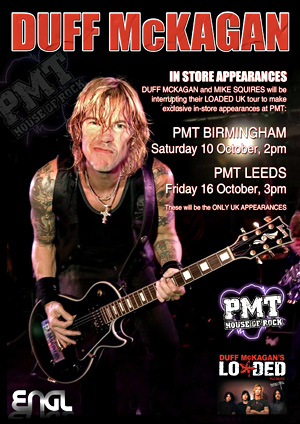 Duff McKagan and Mike Squires from "Duff's band Loaded will make appearances with Vox Night Train amps next month at PMT's Birmingham & Leeds stores:


Saturday 10 October – PMT Birmingham 2pm

Friday 16 October – PMT Leeds 3pm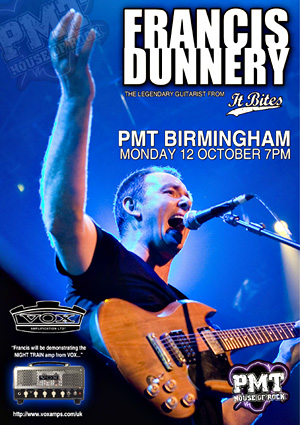 Former It Bites singer/guitarist Francis Dunnery (see more on him in the new issue of Guitarist) is also using the Vox Night Train for his October solo tour.

"I have been using Vox AC30s since I was a kid," says Francis. "I never thought I would ever switch until I tried the Vox Night Train. At last someone has produced a serious quality amp that you can turn up the main volume without it being too loud. The Vox Night train is small enough to carry on the train yet the sound is big enough to play a stadium."

He'll be stopping by PMT's Birmingham branch on October 12.