Best In Show: Line-up of London Guitar Show announced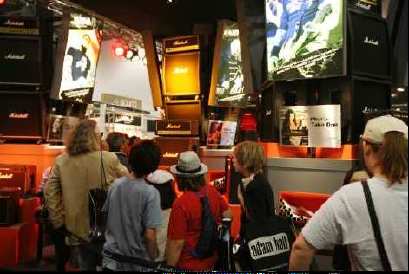 The final line-up for the London Guitar Show has been announced – and now features even more top guitarists and bassists to hear and meet.

Guitarist favourites Steve Vai, Black Stone Cherry, up and coming blues player Simon McBride, Cradle Of Filth's Paul Allender and Dave Pybus, virtuoso Guthrie Govan and Doug Wimbish and amongst some of the top players performing live or signing at the event at London Excel between Thursday June 11 and Sunday June 14.

Steve Vai is also bringing his Alien Guitar Secrets master class and there's less than ten tickets left for the special session on the Sunday. Plus on the live stage you'll be able to see the 12 finalists of Guitar Idol play on Saturday – a worldwide competition to find the finest new talent that had 1,300 entrants from 160 countries!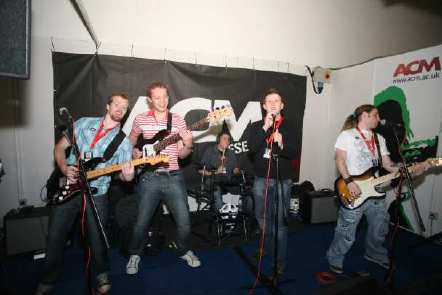 Here's some of the artist appearances and special seminars you can look forward to over the four days of the LGS:



Thursday June 11



Appearances:



Paul Allender (Cradle of Filth) 2.00pm Rotosound Stand H12/ Engle Amps Stand G1

Sandi Thom signing on Farida Guitars stand Stand H30



Saturday June 13

Appearances:



Steve Diggle signing on Rotosound stand H12 at 3.00pm

Doug Wimbish, 1pm on the Trace Elliot stand G4.

Black Stone Cherry - 4pm at the Peavey stand G4 (Chris Robertson, Ben Wells , Jon Lawhon)

Blues guitarist Oli Brown will be appearing on the Vanquish stand J22A to give hourly demonstrations



Seminars/ launches / demonstrations:



Careers for the Contemporary Musician by ICMP, seminar room 12pm

IGF present 10 greatest Riffs seminar with John Wheatcroft, Seminar room 1pm

Tony McManus Headline Music stand (H18) for PRS launch of acoustic guitars

Guthrie Govan and John Wheatcroft on the Guitar Techniques stand H21

John Etheridge, Courtney Pine Sextet, Darren Taylor (bass), Cameron Pierre (guitar), Sandarac Jazz Café. Stand D12



Live Stage:



10 am Guitar Idol final

12.45pm Jan Akkerman

2.40 pm Swans in Flight (featuring TM Stevens and Marco Mendoza )

4.25 pm Guitar Idol Winner

5.05 pm Phil Hilborne & Guests (featuring Iron Maiden drummer Nicko McBrain and Steve Vai jamming on a couple of tracks )




Sunday June 14



Appearances:



Dave Pybus – Cradle of Filth signing on Rotosound Stand H12



Seminars / launches / demonstrations:



Careers for the Contemporary Musician by ICMP, seminar room 12pm

IGF seminar with session guitarist Hawi Gondwe (Amy Winehouse) Seminar room, 1pm

Tony McManus at the Headline Music stand (H18) for PRS Launch of acoustic guitars

Blues guitarist Oli Brown will be appearing on the Vanquish stand J22A again to give hourly demonstrations

John Etheridge, Courtney Pine Sextet, Darren Taylor (bass), Cameron Pierre (guitar), Sandarac Jazz Café. Stand D12



Live stage:



10.15 am Simon McBride

12.55 pm Jan Akkerman

2.50 pm Albert Lee & Hogans Heroes

4.05 pm Phil Hilborne & Guests (Nicko McBrain, Steve Vai jamming on a couple of tracks)



And there's more…



New to this years show, will be a chance to have a free music lesson with Tech Music Schools and the Sound on Sound magazine will be hosting a series of seminars with top name producers as well as running a prize draw to win a dream studio worth over £22,000. You can have a free professional recording session on the Yamaha classic sixties US Airstream trailer converted into a professional state-of-the-art recording facility, as part of their Band for a Grand scheme. Bands need to register in advance by visiting www.yamahadownload.co.uk



The show also a huge amount of gear to buy and try from the top manufacturers and eighty new products have been confirmed to launch at the show.



For more information about the show and to buy tickets visit www.londoninternationalmusicshow.com