Novation's new Ableton Live controller launched!
It may be lunch time, but its also launch time!


Novation's new controller, Launchpad, is a dedicated device for triggering Ableton Live clips. Here it is: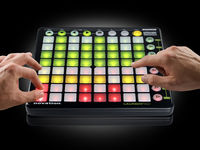 Music Radar have an exclusive video showcasing the controller here, and we'll have a full review in CM145. Our advice? Get ready!